4.3

Crout's LU Factorization

An equivalent LU decomposition of A = LU may be obtained by assuming that L is lower triangular and U is unit upper triangular. This factorization scheme is referred to as Crout's method. The defining equations for Crout's method are

and

Algorithm 3 implements Crout's method. Calculations are sequenced to compute one column of L followed by the corresponding row of U until A is exhausted.

Figure 2 depicts the computational sequence associated with Crout's method.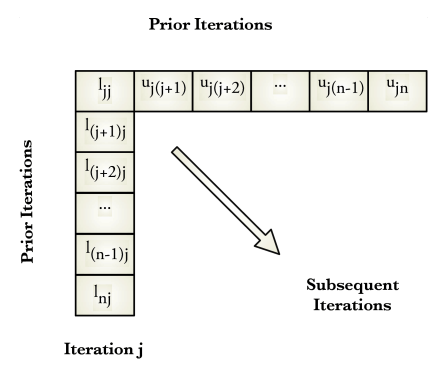 You should observe that Crout's method, like Doolittle's, exhibits inner product accumulation.
A good comparison of the various compact factorization schemes is found in Duff et al. [4].